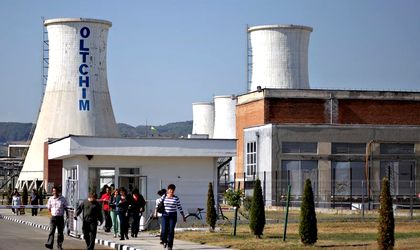 Petrochemical complex Oltchim, which has been insolvent since 2013, announced expectations of reaching a net profit of EUR 110 million after taxes at the end of 2016, according to Agerpres.
Gheorghe Piperea from Rominsolv, Oltchim's insolvency administrator, stated that the company will "have a total profit per activity, meaning after tax, for the first time in the last 10 years."
The plant forecasts a EUR 168 million turnover for 16 percent (increasing by 0.5 percent over the previous year) and an EBITDA operational profit of EUR 12.2 million (up 27 percent).
Last year, Oltchim posted its best EBITDA indicator since 2008, Piperea states, reaching EUR 9.5 million as compared to the negative result of RON 9.1 million in 2014. The turnover showed improvement, going up by 18 percent (EUR 167 million), while investments made out of own resources amounted to EUR 3.8 million.
For this year the company plans to increase functioning capacity to 35 percent (from 30 percent) and to start production on a new product, a plasticizer used in PVC processing, after the platform upgrade in Valcea.
Oltchim has four years to exit insolvency, according to the restructuring plan approved in April 2015. "This plan included restructuring and privatization of the plant," said in turn, Bogdan Stanescu, special administrator of Oltchim.
Since the entry into insolvency, the company laid off 1,200 employees, which, however, it hopes to re-employ with the recovery in production. Currently, the plant has 1,936 employees.
Company officials stated that they are expecting the consolidation of financial results and an answer the European Commission about a possible State aid for viable plant transfer assets, contracts and employees to a new company that is not encumbered by debt.
"The effective transfer of all papers will cost us between EUR 800,000 and 1 million, so we prefer to allocate the money towards investments and await consolidation," said Piperea.
The new company would be sold to a private investor. Asked why privatization is preferred, since Oltchim could be streamlined and act on profit, Piperea said that only a private investor can attract loans from banks for the continuation of activity within the same standards.
Natalia Martian