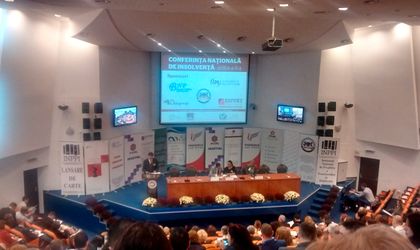 The new insolvency legislation for individuals that have difficulties in repaying their debts could be rolled out next year, said Gheorghe Piperea, partner at Rominsolv, an insolvency administration firm, during the second National Insolvency Conference.
Piperea, who also proposed a similar bill in 2010, said that there are over 850,000 individuals in Romania that are unable to keep up with the repayment schedule of bank loans, citing data from the Credit Bureau.
"A law less good of the insolvency of individuals is better anyway than no law, which means that probably in 2015 we will discuss about the insolvency of individuals because it will surely be approved in 2015, probably in the first part of the year," said Piperea.
The government backed earlier this week a draft bill that regulates the insolvency of individuals, which includes provisions that hinder their foreclosure by banks. In addition, the bill states that individuals have to present a debt repayment plan when filing for insolvency in court and that the state can cover the costs of this procedure.
Florin Motiu, state secretary at the Ministry of Justice, commented during the conference that the Romania needs to regulate the insolvency of individuals, although the International Monetary Fund (IMF) rejected such initiatives due to lobbying by banks and the National Bank of Romania (BNR).
Ovidiu Posirca