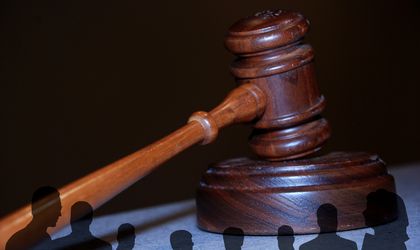 With the new insolvency code rejected on the grounds that it was unconstitutional, business groups are seeking a greater role in shaping future bills.
Business associations said last week the new insolvency code was the latest in a series of major legislative changes passed by authorities without proper consultation, providing limited time to submit amendments.
"It's extremely important that we have a predictable process for legal changes, to have changes in a strategic context and with an assessment study," said Steven van Groningen, vice-president of the Foreign Investors' Council (FIC), the business advocacy group, during a roundtable on insolvency organized last week.
He was joined by the heads of AmCham Romania, Romanian Business Leaders (RBL) and the Association of Romanian Businesspeople (AOAR).
The FIC vice-president described as "incredible" Romania's track record in passing around 100 government emergency ordinances yearly, some of them including key bills that impact the overall business environment.
Such is the case with the new insolvency code, which was approved last month through a government emergency ordinance, with PM Victor Ponta arguing that it was part of a wider effort to combat tax evasion.
In the meantime, the code was rejected by the Constitutional Court on many grounds, including its retroactive effect. At present, insolvency procedures are being carried out under the old legislation, which business associations say needs a major overhaul.
"The (e.n. current) insolvency law is very bad, allowing those that want to cheat to make a mockery of creditors," said Florin Pogonaru, the AOAR president.
Pogonaru commented that insolvency procedures in which state-owned entities are creditors are prolonged because the state wants to fully recover its receivables. He added that the increased length of insolvency procedures drives up costs and that the reorganization of companies is not supported.
According to Arin Stanescu, president of the National Union of Insolvency Practitioners (UNPIR), over 94 percent of insolvency procedures are heading towards bankruptcy, while 6 percent are reorganizations. At present, there are some 20,000 ongoing insolvency procedures, against an overall number of companies registered in Romania which stands at 700,000.
Mihai Marcu, president of the RBL, added that commercial creditors do not recover any receivables under the current law. He mentioned situations where the insolvency practitioner gained more than the creditors.
BR asked Stanescu to comment on the allegation regarding the inflated gains of insolvency practitioners.
He said this was not the case as the overall market gains of insolvency practitioners stand at EUR 20 million yearly, on recovered sums of EUR 521 million.
Representatives of the business community expressed their disappointment at the limited dialogue with authorities over the new code. They say the private sector should have had a bigger say on the insolvency legislation. Nonetheless, business associations said they were ready to submit amendments for a new insolvency bill.
The new insolvency law was backed by a EUR 338,000 World Bank loan and was drawn up by specialists from insolvency and professional services firms, with contributions from experts at the Ministry of Justice.
Stanescu, who was a key architect of the new insolvency code, said the National Bank of Romania, along with the association of Romanian banks and that of insurers were constant attendees at work meetings.
Business associations make raft of recommendations
The business environment has not given up following the failure of the insolvency code, and has put out a series of recommendations designed to improve legislation in this field.
This includes the setting up of specialized courts prior to the approval of new insolvency legislation. In order to streamline procedures, more highly trained judges are required.
Valeriu Nistor, AmCham president, says that at present, some bankruptcy judges have to work on 100 cases daily.
The president added that the business community seeks "greater precision" in the recovery of receivables, meaning they should have a say after the reorganization plan is passed.
"Collectively, the business environment has the chance to draw up an insolvency law to protect economic value created over time and make people seriously consider whether to file for bankruptcy or restructure," said Nistor.
Ovidiu Posirca