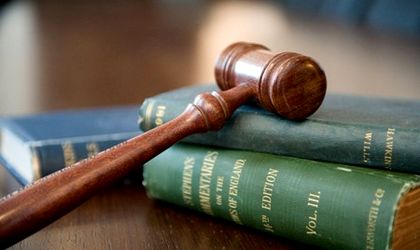 Over the past year the number of insolvent companies has gone down by half but the impact of these insolvencies on the economy is nevertheless higher as larger companies than before are now filing for the procedure, according to information from insolvency consultancy CITR.
Between January and July this year the number of companies that have gone insolvent dropped by 56.8 percent against the same period last year, according to data from the National Trade Registry (ONRC) cited by CITR. But this statistic is not relevant by itself as there are still reasons of concern given the size of the companies presently going insolvent, said CITR representatives.
"By analyzing the financial situation of Romanian companies that have filed for insolvency we have seen that these are mostly medium and large companies that generate important revenues to the state budget, companies that have large number of employees and many suppliers. Their financial difficulties or insolvency would therefore affect many other companies through a domino effect compared to the large number of smaller companies that have gone insolvent at the beginning of the financial crisis," said Andreea Cionca-Anghelof, associate coordinator with CITR.
Constructions, industry, services and trade were the most affected industries by this in 2015.
Overall, 227 companies with assets of over EUR 1 million each had at least one insolvency request filed at the end of August. Their combined turnover in 2014 was EUR 5.4 billion (about 3.6 percent of the GDP) and has about 55,000 employees. Their debts at the end of 2014 stood at EUR 4.9 billion out of which EUR 350 million were unpaid taxes.
The overall figure of unpaid taxes amounted to EUR 10.5 billion at the end of July, up by 25 percent compared to the same period last year.
Simona Bazavan