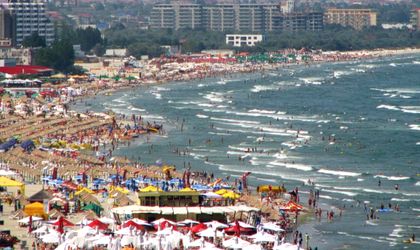 Arrivals at Romanian tourism accommodation establishments rose 5.1 percent in the first half from the year-earlier period, while overnight staying increased 6.4 percent on the year, data from the statistics institute INS showed Friday.
Romanian tourists represent 76.1 percent of total, while the rest of 23.9 percent were foreigners, proportions similar to the ones reported last year. 77.7 percent of foreign tourists were European and 85.4 percent of them came from member states of the European Union.
Arrivals in hotels represent 75.6 percent of all accommodation arrivals, up 5.6 percent on the year, while check ins are up at 7.57 million, up 6.4 percent. Most check ins are still coming from Romanian tourists with 78.2 percent and only 21.8 percent were done by foreign tourists.
An average stay in January – June was 2.2 days for Romanian tourists and 2 days for foreigners. 21.4 percent of total accommodation capacity was reached, up 1.1 percent compared to the same period last yer.29.6 percent of total hotel capacity was used, 14.6 percent of villas and 13.6 percent of bed-and-breakfasts.