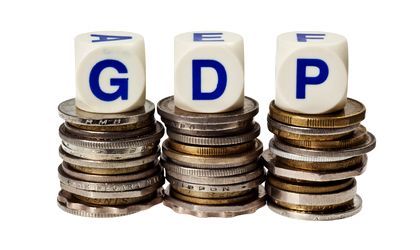 The National Institute for Statistics has revised the annual GDP growth for 2014 from 2.8 percent to 3 percent, the value increasing by RON 940 million (EUR 208.18 million) over 2013, to RON 667.57 billion (EUR 147.85 billion), according to semi-final data.
As compared to the provisional version, in the semi-final version, the Gross Domestic Product estimated for 2013 increased by 0.1 percent.
Construction and budget activities (public administration and defense, social insurance of public sector, education, health and social assistance) were revised to include a 0.2 percent growth in contribution, due to changes in activity volumes (from 100.3 to 102.3 percent in construction and from 99.9 to 102 percent in budgetary activities). Real estate activities also saw positive results, with volumes increasing from 103.5 to 105.6 percent leading to a change in contribution to GDP from 0.3 to 0.4 percent.
On the other hand, financial intermediation and insurance dropped from -0.1 to -0.4 percent, as a consequence of changing in the activity volume by -8.5 percentage points (from 97.3 to 88.8 percent). Leisure activities (shows, culture and recreation) included negative revisions also, with activity volumes dropping from 102.5 to 100 percent and contribution dropping from 0.1 to 0 percent.
In terms of expenditures, changes in the contribution to GDP growth between the two estimates were recorded for households final consumption expenditure, from 2.7 to 2.5 percent, as a consequence of increasing its volume by 0.4 percentage points (from 104.5 to 104.1 percent).
Other significant influences on the GDP were registered in final consumption expenditure of general government, from 0.8 to 0.1 percent, as a consequence of decreasing its volume by 5.0 percentage points (from 105.3 to 100.3 percent) and in gross fixed capital formation, from -0.8 to +0.6 percent, with volumes changing by 6 percentage points (from 96.5 to 102.5 percent).
Natalia Martian