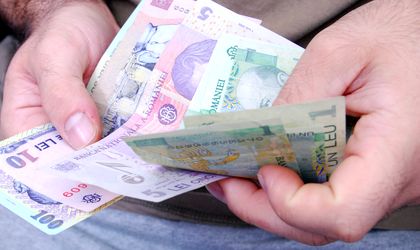 Romanian average net salary rose 1.7 percent to 1,735 lei (EUR 394.6) in April, from RON 1,706 a month earlier, the statistics institute INS said Friday.  The average gross salary in Romania was RON 2,395 (EUR 527), in April 2014, up 1.7 percent, in RON, compared to March.
Most medium net wage levels increased in April, regardless of activity sector, given that during this time of the year employees received bonuses or raises from last year's profits. The Easter Holidays also have to be factored in, with their respective bonuses. The big exception was the tobacco industry where medium net wages dropped 51.4 percent.
Financial sector employees benefited from the highest increases: the average net salary for the financial sector was of RON 4,577 (EUR 1,026), up 17.4 percent compared to March 2014.
Salaries in the banking sector increased to RON 4,888 (EUR 1,095), which is also the highest sector medium net salary in the country. Insurance companies paid their employees 6.4 percent less than in March, or RON 3,653 (EUR 819).
People working in the oil and gas extraction industry were paid on average a net salary of RON 4,279 (EUR 959) last month, up 0.7 percent month-on-month. Air transport came third with a medium net salary of RON 4,106 (EUR 920), 12.4 percent higher compared to the previous month.
The lowest paid jobs are in hotels and restaurants, where the medium net salary was just RON 986 (EUR 221) in April, up 1.6 percent. Leather, textile and furniture industries are also among the lowest paying sectors, with medium net wages of less than EUR 250.