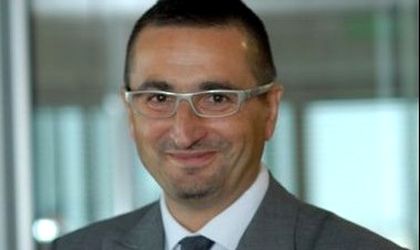 In 2015, ING recorded a gross profit of RON 392 million, increasing from 2014 with 22 percent, while the net profit stood at RON 333 million, according to Michal Szczurek, CEO ING Bank Romania, and Sven Foos, CFO ING Bank Romania, who spoke during a press conference earlier today.
The bank's loan portfolio reached RON 14.4 billion at the end of 2015, increasing by 29 percent in the past 12 months, while the market went up by 3 percent. As such, ING's market share also went up to 6.3 percent in 2015 from 4.8 percent at the end of 2014.
Loans for small and medium enterprises (SMEs) saw the highest growth, of 77 percent compared to the previous year. The number of SME clients also went up, reaching 7,000 in 2015. At the same time, loans in the national currency (the RON) registered a growth of 60 percent, reaching RON 8.6 billion.
The deposits attracted by ING Romania also went up, reaching RON 18,6 billion at the end of 2015, 29 percent more than at the end of 2014. As such, ING's market share reached 6.9 percent compared to 6.0 percent the previous year.
When asked about the effects of having deposits that exceed lending (RON 18.6 billion versus RON 14.4 billion), Foos said that, on the one hand, ING Romania uses "parts of these deposits to invest them not in loans for our customers but to invest in Romanian government bonds, for instance, or interbank placements", while on the other hand, this allows them to be "prepared to lend more."
Furthermore, "it's not the standard anymore [among Romanian banks] that lending is more than deposits, so we are not so much different," added Szczurek.
In terms of customer numbers, in 2015 ING attracted 96,000 active individual clients, reaching a total number of 866,000 clients. The main sources of growth came from the new ING Card Complet "with zero costs for those who choose to keep their income at ING," the Pastreaza-ti Banii solution that allows people to move their wages to the bank of their choosing and the Creditul instant pentru nevoi personale (instant consumer loan). Of the latter, the company says that "it takes 10 minutes to obtain the loan, without income documents being necessary."
Furthermore, in 2015 total costs went up to RON 575 million, 9 percent more than the previous year, mainly due to growth in activity, investments in developing the IT infrastructure and business applications, regulation costs (of RON 4.6 million) and new employees.
The risk cost, however, went down to RON 55 million in 2015, from RON 60 million the year before. The cost/income rate went down slightly, stopping at 56 percent, while return on equity (ROE) went up from 20 percent in 2014 to 24 percent in 2015.
As for 2016, Szczurek expects two trends to pick up speed, specifically digitization and customer expectations. Regarding the first, in 2015, the number of users who accessed ING Home'Bank through a mobile devise "grew explosively," reaching 10 million in total, which is eight times more than in 2014. The number of users accessing the service via a desktop also increased by 17 percent, reaching 23 million.
Moreover, in order to sustain this rhythm of growth, 35 percent of the 309 new employees hired in 2015 were in the IT, digital and business intelligence fields.
The second area in which the CEO expects growth is that of customer expectations when it comes to the quality of service, saying that while traditionally expectations have not been high, "now that we are out of the crisis and the people start to think about the quality of different providers, they will also think more about the quality of banking service."
The ING Group, the parent of ING Bank Romania, registered a net profit of EUR 4.2 billion in 2015, 23.2 percent higher than in 2014. ROE also went up from 9.9 percent in 2014 to 10.8 percent in 2015.
Andreea Tint