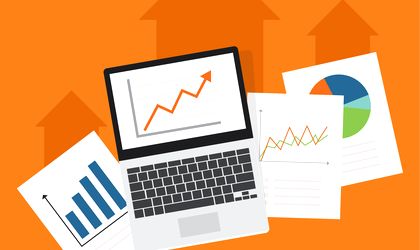 ING Bank Romania said it recorded a gross profit of RON 584 million in 2017, up 3 percent year-on-year, if we take into account the income from the sale of the Visa shares. The gross profit excluding this deal gained 32 percent.
The bank saw a 21 percent increase in the lending activity to RON 21.2 billion. The loans to individuals accounted for 56 percent of the portfolio, while the rest was represented by companies. Loans in the Romanian currency accounted for 76 percent of the lending activity. ING's financing towards SMEs was up by 45 percent y/y.
The bank's rate of non-performing loans fell from 3.6 percent to 3.3 percent at the end of 2017.
On deposits, the bank attracted 20 percent more funds to RON 26.8 billion. The revenues reached RON 1.4 billion.
Moving to the portfolio of customers, ING said it attracted 280,000 new customers last year, taking the total number of active clients to 1.14 million. Out of the total figure, 830,000 used ING's internet banking platform, while 52 percent of them used the mobile app.
The number of transactions on the bank's online platform gained 27 percent to 22.3 million, while sales through this channel soared by 73 percent – the bank did not mention any amount.
The number of transactions through POS and on e-commerce platforms gained 48 percent to over 100 million. Contactless transactions were up 140 percent to 62.7 million.
In the last quarter of 2017, the bank sold 13 percent of its consumer loans through its internet banking platform.
ING Bank Romania said it was the sixth largest lender in Romania by assets in 2017.
Meanwhile, ING Group recorded an increase of 2.4 percent in the gross profit to EUR 7.2 billion.