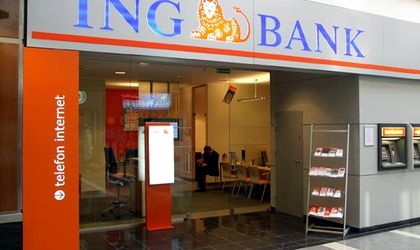 ING Bank Romania registered last year a gross profit of RON 340 million (EUR 76.3 million), up 19 percent against 2013, while the provisions' costs went down by 40 percent, to RON 71 million (EUR 15.9 million).
According to Mediafax, the bank's revenues rose by 4 percent to RON 918 million (EUR 206 million).
In 2013, ING Bank Romania revenues amounted to RON 883 million (EUR 198 million) and recorded provision costs of RON 118 million (EUR 26.4 million), yielding a gross profit of RON 287 million (EUR 64.4 million).
Operational costs saw last year a 6 percent increase, generated by investments in technology and IT infrastructure, reaching RON 507 million (EUR 113.8 million), from RON 478 million (EUR 107.2 million) the previous year.
The cost / income ratio stood stable at 55 percent in 2014 compared to 54 percent in 2013.
"In 2015 we will pursue the growth strategy, we will strengthen the mature retail and corporate divisions and will continue the accelerated growth in the SME segment," said Michal Szczurek, CEO ING Bank Romania.
The bank had at the end of 2014 938,000 active clients. The number of retail clients increased by 9 percent and SME segment grew by 46 percent.
ING ranks seventh among the banks present in Romania, with a market share of 5.73 percent.
Staff