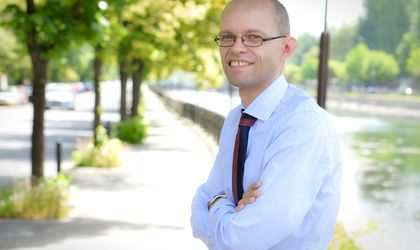 Insurer ING Asigurari de Viata estimates its under writings will reach EUR 138 million this year, up 9 percent compared 2013, above estimations, the company general manager Marius Popescu said.
"The budget we released at the end of the year entailed an underwriting growth of 5 percent and the results after 9 months show us an end-of-the-year increase of 10 percent. For the entire year we estimate that we will have obtained underwriting revenues of EUR 138 million, up 9 percent compared to 2013", Popescu said in a meeting with the press.
At the beginning of November, the insurer announced underwritings of RON 449.4 million, up 10 percent compared to January-September 2013. Profit before taxes went up 87 percent, to RON 25.4 million.
In the analyzed period, ING Asigurari de Piata paid its clients RON 94 million in compensation for insured events and contracts that reached maturity, up 9.2 percent year on year.
"In the first six months of the year, according to the Financial Supervision Authority, the insurance market shrunk 10 percent, and ING Asigurari de Viata posted a 10 percent growth after 9 months. How? Firstly, some insurers revised their figures for this market segment. Secondly, we've had several mergers and exits, such as Aegon absorbing the Eureko transfer and the Metropolitan/Alic0 merger. Another reason could be the less than positive economic evolution, with an impact on market dynamics. Last but not lease, the scandals that rocked the general insurance market pushed clients towards companies that have proven to be trustworthy", Popescu explained.
The GM added that at a portfolio level, conversion rates have improved dramatically, exceeding the insurer's expectations. For 2015, ING Asigurari de Viata is aiming for an underwriting volume of EUR 145 million, up 5 percent year on year.