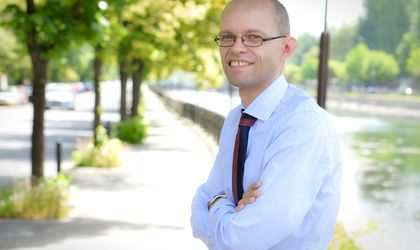 ING Asigurari de Viata, which covers over one third of the Romanian life insurance market, will change its name in April 2015 to NN Asigurari de Viata, to underscore its affiliation to its mother group.
Likewise, ING Pensii will become NN pensii and ING Investment Management will change into NN Investment Partners.
"The rebranding process implies changes in naming and visual identity, without any influence on strategy, management, employees and our relationship with our clients (…) The change will not affect banking operations, ING Bank will maintain its name", according to a press release from ING Asigurari de viata.
The local insurance, pensions and investment divisions will launch a EUR 10 million campaign next week to inform and educate the public about the switch to NN, says Marius Popescu, general director ING Asigurari de Viata.
ING was forced by the European Commission to separate its insurance division from any banking activities. This became NN Group in the summer of 2014, an independent company active in insurance, private pensions and asset management.
This will be the second rebranding for ING Asigurari de viata, which started operating in 1997 on the Romanian market under the ING Nederlanden name.