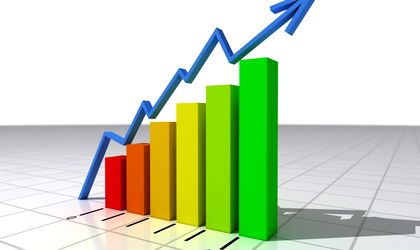 The industry and the information and communication services had the biggest contribution at the economic growth registered by Romania in the third quarter, according to provisional data released by the country's statistics bureau INS Wednesday.
GDP grew 1.8 percent in the third quarter compared to the previous, slightly under the 1.9 percent estimated growth. Romania's economy grew 3 percent in the same period in 2013.
After nine months, the gross domesti product is estimated at RON 496.298 billion, up 3.1 percent in real terms compared to the same period in 2013. In brute series, GDP has reached RON 469.213 billion, up 2.3 percentaccording to GDFP.
"The most important contributions to the GDP between January 1 and September 30, compared to the same period in 2013, came from: industry (+1.3 percent) with a 30.3 percent share in GDP, IT&C (+0.7 percent) with a 5.2 percent share in GDP", according to INS.
The Institute mentions that industry registered a 4.2 percent increase in activity, while IT&C activity had a boost of 15.3 percent.
Product taxes also had a positive contribution for GDP, with a 12 percent share and a 2.6 percent increase in volume. Finances and construction both had negative contributions of -0.2 percent, -0.1 percent respectively.