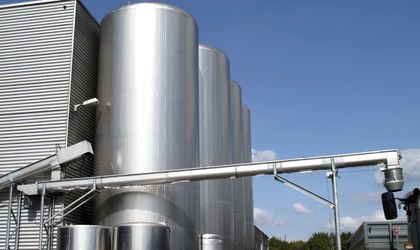 The industrial sector in Romania, which includes activities such as raw material processing, mining, energy, water and waste, registered a decline over the past four months, according to the Barometer of Industry in Romania conducted by IRSOP Market Research and the Faculty of Management within the National School of Political and Administrative Studies (SNSPA).
Since January 2015, the industrial sector has continued to decline in most indicators analyzed by the Industry Barometer. The analysis is based on 11 key indicators, including total production, volume of new orders, inventory volume, number of employees, production costs, assets' expenditures and exports. In January, 35 percent of companies recorded a fall in production, while only 24 percent reported increases compared to the previous month, and over 38 percent of companies reported a decline in the number of new orders. Production costs have increased for 36 percent of the companies, while only 12 percent of companies registered a decrease in this regard.
"Industrial production reacts very quickly to economy changes. The activity slowdowns can only have two causes: the general economic situation or the low demand. We believe that there is a drop in demand, which started in the last months of last year and went on in January 2015," stated in a release Dr. Petre Datculescu, IRSOP Market Research & Consulting director.
Although the current activity is more difficult for the industry, companies estimate that the industrial sector will resume growth in the coming months.
The survey was conducted on a sample of 327 industrial companies, representative for approximately 15.200 industrial companies with over nine employees, which generate about 95 percent of the industry's turnover.
Andreea Marinas