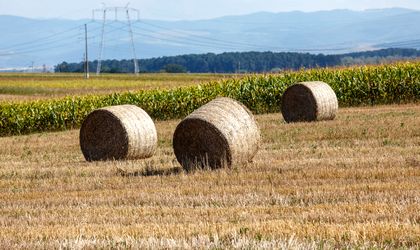 Indian businessman A.S. Bindra is looking to start a massive investment in Romania, in the poultry sector. He wants to start construction works on a massive complex in Braila County this summer, which has a price tag of around USD 200 million.
Ovidiu Posirca
Bindra says he's looking to create around 1,000 new jobs in Romania and, at present, his company, the IBS Group, is talking with lenders to get financial backing for this project.
"I chose Romania because I was in the process of making an investment in the agricultural sector and I was looking at various countries. I looked at the Middle East, I looked at Africa, I looked at Bulgaria, Serbia, but then I came in contact with the Romanian Embassy in India. They gave me a lot of information about Romania and they said 'Ok, before you make any decision, you must come and visit Romania'. So I came here along with my team, visiting Romania, and I found the people very nice, I found there is an excellent opportunity here in the sector given it still needs investments. The technologies are still behind the world. (…) My production here will get the stamp of the EU and I can go up to Central Europe, I can go anywhere," said Bindra, in an exclusive interview for Business Review.
Envisaging a full production chain in the country…
The businessman says he is thinking of creating an integrated business in Romania so that the entire production chain, including farmland and export operations, will be carried out within the group.
"This is an integrated poultry project. We are going to produce our entire feed, which requires about 2,200-2,500 hectares of land, where we are going to grow corn and soybeans, which is the basic feed for the chickens. Along with that, we are going to set up the broiler poultry production, which will produce 30 to 40 million broilers annually. It will have a slaughter house, all the laboratories, it will be the state of art," said Bindra, adding that around 70 percent of the production will be exported to Europe and the Middle East, while the rest will be sold locally.
"The investment, with the land and everything, will come to USD 200 million. The farm land will cost us about USD 60 million, because there will be some percentage of land we will buy and a certain percentage we will lease," he added.
Bindra has already appointed a Romanian at the helm of local operations and he has been assisted by MP Valeriu Steriu on his endeavor in the country. The businessman said that Steriu is a very nice man who has connections.
…needs significant backing from banks
Asked how he will finance this project, Bindra says he is taking into consideration more options, including bank loans, EU grants and even state aid.
"An international big bank is already giving me a guarantee of about USD 200 million. So, with that guarantee, I am going to raise money here from the local banks, and I have consultants who are making these arrangements," said Bindra.
According to the businessman's plans, if all goes right, the construction works will start in June or July, and the whole production system should be operational in about 14 to 16 months.
"During this process, I am also planning to acquire some poultry farms which are for sale. There are three which are on sale that are good, not with high technology. Some are near Bucharest, some in Ialomita County.
Bindra said he has spoken to many government officials and they are all very helpful. He added he didn't have any problems with the bureaucracy in Romania.
Exploring the sports and healthcare sectors
The Indian businessman is optimistic about his future in Romania and said that if all goes well, he will explore other business areas such as sports and healthcare.
Asked why he is looking into sports, which does not really have anything to do with agriculture, Bindra explained that he is doing this for his son, Abhinav Bindra, who is India's sole gold medalist at the Olympics.
His son is the Olympic shooting champion, claiming the 10m air rifle gold medal at the Beijing Games in 2008.
Aside from sports, Bindra pointed out that healthcare looks promising in the long-term. He said that pharmaceuticals and even hospitals are the business segments that he could expand into going forward.
Bindra is the chairman of the IBS Group. He is specialized in the agriculture field and has been involved in business for over 40 years.
This is the first major planned investment of the group, which includes a company that handles livestock division called Hi-Tech Live Stock.
The IBS Group, further comprises of the Abhinav Bindra Foundation, Abhinav Futuristics Limited, a distributor for sport shooting equipment. Under the group's umbrella, there is also a joint venture with PizzaVito, the US-based chain of Italian pizza restaurants.