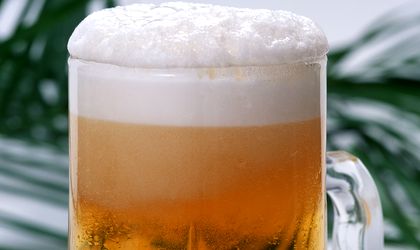 In Romania taxes represent some 45 percent of the shelf price of a bottle of bear, a level already too high, which means that any additional tax hikes will generate higher prices and subsequently, a drop in consumption and lower tax revenues, said representatives of the Brewers of Romania Association.
The excise tax for beer is said to go up by 10 percent as part of a set of fiscal changes the government will make this year.
"Increasing the excise tax for beer, even if only by 10 percent, is a measure which will not achieve its goal. The impact on the tax revenue will be negative as the sums collected to the state budget will decrease due to market contraction which will be a consequence of the tax hike," said Constantin Bratu, general director of the Brewers of Romania Association. The tax hike's negative impact will also be felt in the agriculture sector, the beer industry's main supplier, warned Bratu.
The beer industry already generates almost 60 percent of all the tax revenues collected alcoholic drinks so a solution to substantially boost sums collected to state budget would be to fight tax evasion, recommended Bratu.
Romanians drank 8.7 million hectoliters of beer in the first semester of 2012, up 4.5 percent y-o-y according to the Brewers of Romania Association.
The main players on the local market and also members of the association – Bergenbier, Heineken Romania, Romaqua Group, United Romanian Breweries and Ursus Breweries – reported a 5.4 percent increase in volume (7.8 million hectoliters) for the first six months of this year.
Strongly affected by the economic crisis which triggered a major decrease of the Romanians' purchasing power, the brewing market faced a significant consumption contraction over the past few years, the cumulated decrease in 2009 and 2010 reaching 16 percent.
98 percent of the beer sold in Romania is produced locally.
Simona Bazavan