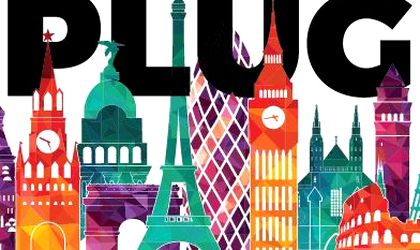 Impact Hub Bucharest in partnership with other 7 Impact Hubs across Europe has launched a business scaling program offering the necessary tools to sustainably expand businesses to Europe.
The Impact Hub Scaling Program offers business model evaluation, ideas to adjust it, research of new markets, relevant contacts and a plan to internationally scale the business.
Consulting services include intellectual property protection, financial management and forecasting, tax and legal, talent recruitment, costs and PR&Marketing. New market support will comprise a customized program for introduction into the local ecosystem and market/industry research in target countries (where available from key partners), while logistic support will  mean access to Impact Hub co-working spaces in any of the participating cities (Amsterdam, Athens, Bucharest, London, Madrid, Milan, Stockholm and Vienna) and a travel stipend for high-potential opportunities.
Program costs are covered by the international sponsors, so there are no participation fees. There are limited places available, open no matter the domain of the business. The application should be sent before September 11th 2015 (application form here). It will be followed by a selection process and the program will start in September 2015, with a scaling fair where participants will meet with expats and representatives from economic departments of foreign Embassies to get feedback and insights into international markets.
From October to January participants will train and learn about international trade rules and procedures, marketing strategy; sales and negotiation; solutions for financing growth and financial forecasting. During the same period data on target countries will be collected in order to devise an adapted go-to-market strategy. January to May will be the period of transit from local to external markets.
Each Impact Hub taking part in this program is working in eight locations with partners who will accompany participants on their year-long journey. Scaling managers will be located in Amsterdam, Athens, Bucharest, London Kings Cross, Madrid, Milan, Stockholm and Vienna. They are expert mentors who will provide knowledge, skills, access to investor networks and advice throughout the program.
Natalia Martian