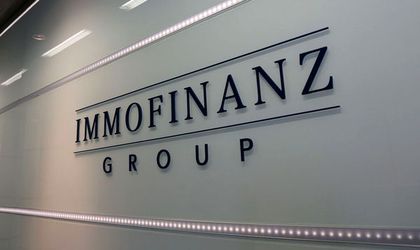 Austrian property group Immofinanz is in negotiations with interested parties to sell its logistics business, consisting of around 1 million square metres of rentable space and various logistics development projects, according to representatives.
Some of the spaces the company holds are in Romania, in Ploiesti, Pantelimon (near Bucharest) and Timisoara, but also projects that are in development phases in Bucharest, Sibiu and Brasov.
The Austrian real estate company presently owns 16 properties in Romania – 9 office projects, 4 retail projects and 3 logistics parks – totalling some 400,000 sqm (GLA) and having a book value of EUR 965 million at the end of last year. This represented about 13.9 percent of the company's total asset portfolio (EUR 6.9 billion) making Romania its third largest business behind Russia and Austria but ahead of other countries such as Germany and Poland. Overall, Immofinanz Group is present on 8 core markets besides Austria. In Romania Immofinanz Group also owns residential developer Adama.
Globally, the group manages over 470 properties in retail, offices and logistics.
The company also said it would announce measures to allow it to restore dividend, postponing its general annual meeting to December to allow it to work on these plans.
The company reported a loss of EUR 361.4 million for the fiscal year that ended on April 30, a negative result determined mainly by the economic situation in Russia, which led to declining re-evaluation of properties. Immofinanz gets around a third of its rental income from its five shopping centres in Moscow and a logistics centre in St Petersburg.
While streamlining its portfolio to focus on commercial properties, it has already exited the Swiss, Dutch and U.S. markets.
After completing the plans to sell its logistical properties, excluding properties recently sold (self-storage chain City Box in the Netherlands, residential and hotel properties in Vienna), the group's portfolio structure would look like this: 48.8 percent retail, 43.7 percent offices and 7.5 percent others, while the sale of secondary properties included in the latter category will continue.
Immofinanz Group is a real estate company focused on the European market. Since its establishment in 1990, Immofinanz has established a portfolio that currently includes over 470 properties with a market value of about EUR 6.7 billion.
Natalia Martian