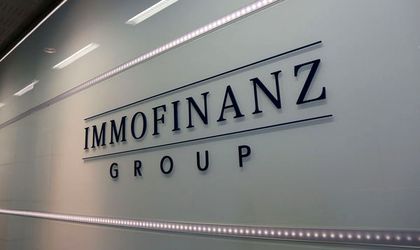 Immofinanz posted its financial results for the first three quarters of the 2015/16 financial year, with rental income in Romania standing stable at EUR 34 million. This represents 14.3 percent of the group's total rental income.
The Immofinanz properties in Romania represent 15.6 percent of the company's total portfolio, including 73 properties (17 standing investments, 11 developments and 45 pipeline projects) with a carrying amount of EUR 907.7 million (EUR 647.8 million standing, EUR 30.2 million developments, EUR 229.6 million pipeline). The expected fair value after completion of the current group's development projects in Romania amounts to EUR 117.7 million.
At group level, the company recorded a loss of EUR 146.1 million, caused primarily by some EUR 400 million of negative effects from the foreign exchange-adjusted valuation of the Russian portfolio. There was also a decrease in rental income to EUR 238.3 million (from EUR 313.5 million during the same period of the previous year) that resulted from temporary rent reductions in Moscow and the planned sale of properties.
The results of operations amounted to EUR 82.6 million, a rather strong drop y-o-y from EUR 221.1 million.
Like-for-like rental income rose slightly by 1.5 percent over the previous quarter to EUR 73.9 million in the third quarter of 2015/16. This increase was supported, above all, by higher occupancy in the Romanian shopping centers, the company informs.
Immofinanz is a commercial real estate company whose activities are focused on the retail and office segments of eight core markets in Europe: Austria, Germany, Czech Republic, Slovakia, Hungary, Romania, Poland and Moscow. The core business includes the management and development of properties. The company has a real estate portfolio of approx. EUR 5.8 billion that covers more than 380 properties. Immofinanz is listed on the stock exchanges in Vienna and Warsaw.
Natalia Martian