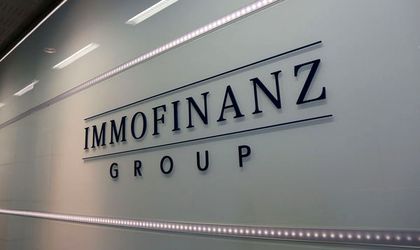 Immofinanz announced the completion of its logistics portfolio to Blackstone for about EUR 305 million, company representatives announced. Blackstone will integrate all the assets into Logicor, its European logistics platform.
The transaction is based on a total property value of about EUR 536 million, less outstanding construction costs of EUR 28 million for the three development projects, reflecting the value of the properties as of July 31, 2015.
The sold portfolio comprised 36 standing investments of some one million sqm leasable space. With three properties in Romania, a large part of them are located in Germany (24), and are also present in Hungary (5), Poland (2), Slovakia (1) and Russia (1).
"With this sale, we have completed the reorientation of Immofinanz to focus exclusively on the retail and office commercial asset classes. The funds generated by the sale will strengthen our balance sheet and will be invested in the expansion of our high-quality office portfolio in Germany by 2018," stated Oliver Schumy, CEO of Immofinanz.
The company also announced its capital measures for the 2015/16 financial year (ending on 30 April 2016) and the abbreviated 2016 financial year (ending on 31 December 2016). Plans call for an ordinary dividend of EUR 0.06 per share for each of these two financial years. The dividend could be higher if there is a substantial improvement in the economic situation in Russia, the company states, "a factor which is relevant, above all, for the abbreviated 2016 financial year."
In addition, Immofinanz plans to start another share buyback programme of up to 10 million shares, after February 8 2016. All of the 97.24 million treasury shares will be withdrawn in connection with the buyback, which make up about 9.1 percent of the current share capital.
"As previously announced and following the recording of the resolutions passed by the annual general meeting, Immofinanz can now resume sustainable dividend payments generally independent of special political or economic factors like Russia. Our distribution policy has combined dividends and value-increasing share buybacks for our shareholders in the past. This practice is still appropriate given the current market environment and the share's high discount to its net asset value," indicated Oliver Schumy.
Immofinanz is a commercial real estate company whose activities are focused on the retail and office segments of eight core markets in Europe: Austria, Germany, Czech Republic, Slovakia, Hungary, Romania, Poland and Moscow. The core business includes the management and development of properties. The company has a real estate portfolio of some EUR 6.2 billion that covers more than 390 properties.
Natalia Martian