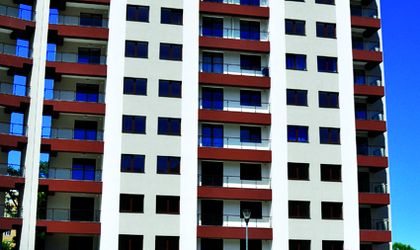 Austrian real estate investor and developer Immofinanz Group could start an office project in northern Bucharest and a residential development in the Berceni neighborhood, in the southern part of the capital, said Daniel Riedl, COO at Immofinanz Group.
"I can't say if we will start this project (e.n. office project) or another one in the first, second or third quarter of 2013. We prepare these projects in order to be ready when the market is ready (…). For us this means that there should be enough demand for new office space," he explained. The future office development will be located in the northern part of the capital, close toIrideBusinessPark
Immofinanz owns some 100 hectares of land in Romania and says it doesn't consider selling.
"For some of these plots we have pipelined projects while for others we have to wait for years or even decades because they were bought before the crisis. So what we do at the moment is prepare these developments, get the permits in order to be ready to start construction but we can only start a new project when the market is ready for it," added Riedl.
In Bucharest Immofinanz also owns two former factories – Rocar (18 ha) and Ventilatorul (3.5 ha). For the latter, the company is preparing a master plan for a residential development.
Overall Immofinanz has 88 properties in Romania and at present it has 17 projects in the pipeline. The developer's local portfolio is estimated at EUR 700 million and it consists of 9 office buildings, 6 retail projects and 3 logistics parks. Through Adama – the real estate developer it acquired for EUR 42 million a year go – the company is also investing some EUR 14 million in a building two more apartment blocks inBucharest.
Simona Bazavan