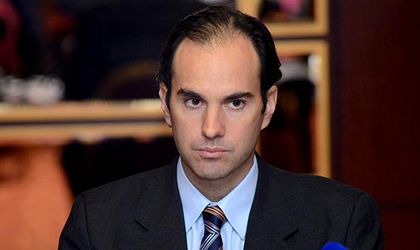 Romania's economy will return to it's pre-crisis GDP levels, but the rhythm of recovery is slower than other countries that were hit hard by the crisis, with big drawbacks in the fields of EU fund absorption, infrastructure, state companies but with opportunities in domains such as energy and export, according to IMF
"Romania had the best regional performance in terms of growth last year, with only Latvia doing better, but structural reforms and the acceleration of EU fund absorption are vital to maintain the growth. (…) We expect better progress", according to Guillermo Tolosa, the resident representative for Romania and Bulgaria.
Romania's GDP was USD 140 billion dollars in 2008. Last year, the economy recorded a 3.5 percent growth and analysts are expecting a 2.2 – 2.5 percent growth this year. Between 2001 and 2008, Romania grew by more than 5 percent every year, with a single exception. Tolosa showed that Romania's economic evolution depends to much on factors like the weather, which in turn affects agriculture, an industry branch that contributes 6 percent of the GDP.
"Agriculture remains an important growth factor but it makes Romania's economy susceptible to shocks, it fluctuates wildly because of it", according to Tolosa.
Romania should profit from its opportunities and accelerate the rate of growth, by focusing on absorbing EU funds, energy and exports.
"If we take into account exports towards Germany, the Czech Republic exports about 25.5 percent of GDP so a quarter of the country's GDP is represented by exports to Germany, Hungary has 21 percent, while Romania has only 6.4 percent of its GDP from exports to Germany. It is a huge opportunity for Romania to expand on this segment".
furthermore, Tolosa recommends, Romania has a very diversified energy offer and should take advantage of it, given that there are lots of energy sectors with potential for growth. Furthermore, energy represents only 10 percent of exports, while other countries stand at 30-35 percent.
"State companies represent 56 percent of the energy and gas sector, the state exercises control in many other key-domains and it is not efficient. In general, state companies have huge losses, supply low-quality services and are not competitive", according to Tolosa.
Also, Romania's poor standing in EU fund absorption leaves it with a deficit that needs to be recovered, while countries like Poland benefited greatly from the financing and used it to recover from the crisis.
"Somebody in the European Commission told me: I thought that was a funny concept", Tolosa said