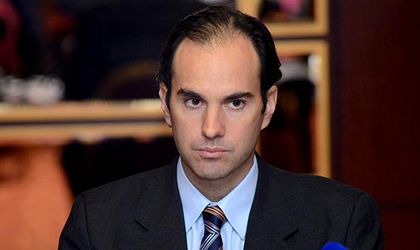 The IMF has appointed Guillermo Tolosa as the resident representative for Romania and Bulgaria, replacing Tonny Lybek, who spent four years in this job. Tolosa will take up the new position starting July 1.
Tolosa, a Uruguayan citizen, has previously spent four years as resident representative in Armenia, where he collaborated with authorities in implementing an IMF-backed economical program.
He held various positions within the IMF and analyzed the macro-economic development policies for countries in South America and Eastern Europe.
Tolosa was an economist and economics professor at the Economical Research Center (CINVE) and at the University of the Republic Uruguay.  He holds a PhD in economics from the University of California, Los Angeles.
Ovidiu Posirca
Photo source: www.armenianow.com