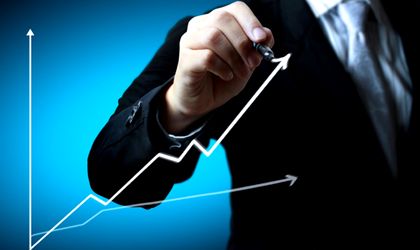 The International Monetary Fund (IMF) has upwardly adjusted its estimates about the development in Romania's gross domestic product (GDP) in 2015, to 3.4 percent, and in 2016, to 3.9 percent, according to the latest World Economic Outlook report released by the IMF.
Further projections place Romania's GDP at 3.3 percent. The document shows that the external debt stock of Romania continued to diminish in December 2013 — June 2015, to EUR 91 billion.
"The public sector and monetary body debt diminished by 7 percent as a result of a significant reimbursement to the IMF in accordance with the funding agreement between Romania and intentional financial institutions," the report reads.
According to estimates released by the National Institute for Statistics (INS) today, Romania's GDP (seasonally adjusted data) estimated for Q2 2015 amounted to RON 172.9 billion current prices, increasing in real terms by 0.1 percent against Q1 2015 and by 3.8 percent against Q2 2014.
In the first half of 2015, against the same period of the previous year, the GDP increased by 3.8 percent, reaching RON 349.1 billion.
The seasonally adjusted series of quarterly Gross Domestic Product were re‐adjusted as a result of the revision of the estimates for Q2 2015, but no significant differences were recorded as compared to the version published in September 2015, the INS says.
As gross series, the GDP amounted to RON 162.5 billion current prices in Q2 2015 and RON 302.7 billion in H1 2015.
Gross value added volume by industries recorded more significant changes in construction (+3.5 percentage points) and wholesale and retail, motor vehicles and motorcycles, transport and storage, hotels and restaurants (+1.0 percentage points).
Natalia Martian