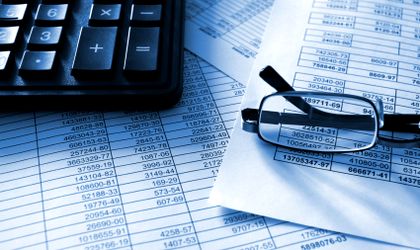 Passing a personal insolvency law without adequately assessing its impact and without consulting all stakeholders could fail to meet the law's objectives and could prove harmful to the local financial market, warned representatives of the International Monetary Fund (IMF) and of the World Bank (WB) in a letter sent to finance minister Darius Valcov on Sunday, according to Mediafax.
The letter is a reaction to the debate in Romania's Parliament of a bill on the personal insolvency of individuals and it is signed by Andrea Schaechter, IMF mission chief for Romania and Elisabetta Capannelli, the country manager of World Bank Romania.
"An efficient and effective personal insolvency law is an important component of a modern insolvency regime and we are supportive of the authorities' efforts to develop this legislation. We are, however, deeply concerned that the adoption of a personal insolvency law without an adequate impact assessment, broad stakeholder consultation and appropriate institutional support may not achieve its objectives. If it is not carefully planned, well designed and effectively implemented such a law could have a negative impact on the payment culture," reads the letter.
The IMF recommends that such a law should be adopted "only after completing the necessary impact assessment, stakeholder consultation and institution work upfront".
In the same letter the IMF expresses "concerns regarding legislative initiatives currently discussed by Parliament aimed at converting all foreign-currency denominated loans into local currency loans using historical exchange rates as this would pose a risk to the goal of enhancing of the financial system".
Local legal system cannot handle 1 mln personal insolvency cases, say CSM judge
Hurrying the bill on personal insolvency in its current form through the Parliament without assessing its impact and consulting all stakeholders has been criticized not only by representatives of the IMF and the WB or of the local business community, but also by representatives of the local legal system and even members of the government.
The Romanian legal system cannot handle the 1 million personal insolvency cases that would result should the personal insolvency bill be passed, said judge Adrian Bordea, member of Romania's Superior Council of Magistracy (CSM), last week during a debate in the legal commission of the Chamber of Deputies. He added that there simply are not enough courthouses or judges to handle this volume and the bill should be tied to the solving of these infrastructure problems.
Simona Bazavan