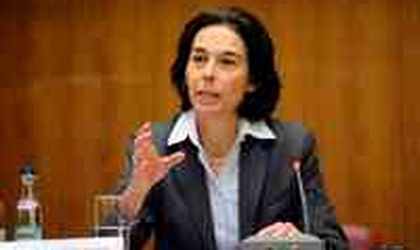 The International Monetary Fund (IMF) estimates an economic growth of 2.2% in 2014 for Romania, after a 2.8% growth registered in 2013, according to IMF mission chief, Andrea Schaechter.
Schaechter covered the most important topics negotiated by the delegation with the Romanian government in the past week.
The natural gas market for industrial consumers will be completely liberalized by the middle of 2014
The process of decentralization in the gas market for industrial consumers will be finalized by the middle of 2014, earlier than initially estimated.
"Regarding dereglementation, Romania observed and respected its commitments. For electrical energy, the market was already liberalized for industrial consumers at January 1, right on schedule. The liberalization for natural gases will be completed by july 1 2014, earlier than we estimated".
The Romanian government missed the target for reducing arrears in the first quarter of 2013
"The EUR 1 bln decrease in arrears to be achieved by the end of December is a failed objective. We hope the Government can recuperated. These companies must be restructured. We have set quarterly targets and the next target is under EUR 1 bln".
The negotiation for reducing social contributions will take place nest summer
The suggestion to decrease employer social contributions by 5% will be analysed nest summer, depending on budgetary evolution.
Postponing the fuel excise tax hike must be covered by freezing expenses. 
The IMF mission chief expects new jobs in the services and increased consumption.
Inflation will continue to drop in the first quarter of 2014, but will shortly surpass the 2.5% target set by BNR for the second half of the year.