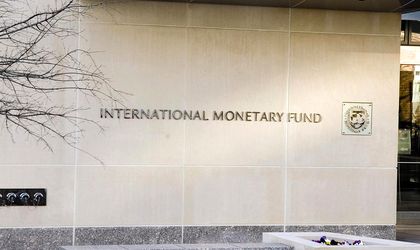 The executive board of the IMF completed on Friday the sixth review of Romania's economic performance under a two-year stand- by arrangement (SBA) and made EUR 512.9 million available for disbursement, bringing the total SBA resources to about EUR 3.2 billion.
The IMF approved last year an SBA of about EUR 3.7 billion with Romania, which has a special drawing right option. However, the local authorities said they will continue to treat the arrangement as precautionary.
The IMF's executive board has suspended a performance criterion on central government and social security domestic arrears. A performance criterion on the net foreign assets of the central bank was modified during the same meeting.
"Romania continues to make good progress under the precautionary program. All performance criteria and indicative targets were met except for the central and local government arrears," said David Lipton, IMF's first deputy managing director and acting chair.
"Growth is expected to slow while inflation is approaching the upper bound of the NBR's target band – the central bank's target a maximum rate of 4 percent. Steadfast program implementation is essential to preserve the hard won macroeconomic stability, and boost investment and growth potential," added Lipton.
The IMF director said that Romania has maintained a "strict spending discipline" aiming to reduce this year the budget deficit to 3 percent of GDP. He stated that lowering the arrears should remain a priority for the country.
Lipton acknowledged the progress made in liberalizing energy prices and local authorities should step up efforts to reform state-owned enterprises.
He added the banking system maintains significant buffers to deal with rising non-performing loans and potential spillovers from the EU.
The central bank's intervention in support of the domestic currency should be limited to smoothing exchange rate volatility, concluded the IMF director.
Ovidiu Posirca