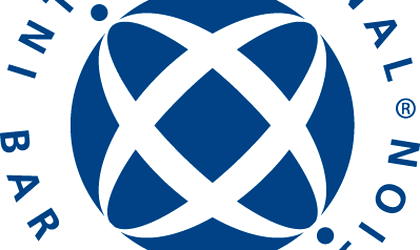 Following the success of the 2013 M&A Roadshow, the IBA (International Bar Association) European Regional Forum organizes another thematic seminar in Romania on March 19, this year's focus being law firm management.
Representatives of renowned local and international law firms (Arendt & Medernach, Dentons, Garrigues, Karanović & Nikolić, Mason Hayes & Curran, Noerr, Ţuca Zbârcea & Asociaţii, Wolf Theiss) have already confirmed their participation as speakers.
Mr. Călin-Andrei Zamfirescu, Honorary President of the National Union of Romanian Bars & Head of the Romanian Delegation before CCBE will join this event as a special guest.
The IBA European Regional Forum event aims to offer all participants a seminar with sessions and roundtable discussions, focused on law firm management,  governance, positioning in an international market, partnership, managing clients work effectively & project management, financial management, business planning and leadership.
Discussion will be held in English and participation is free of charge. Because seating is limited, please RSVP to Alexandra Nicolae, Business Development & Communication Manager Romania Noerr at alexandra.nicolae@noerr.com (40 21 3125888) no later than March 13.
The seminar comprises sessions and roundtable discussions to take place on 19th of March.
Agenda:
09:00 – 09:30 Registration
09:30 – 09:40 Bilingual Welcome and Introduction (in Romanian and English language)
09:40 – 12:30
Session 1: Governance, Positioning in an International Market, Partnership
Session 2: Managing Clients Work Effectively & Project Management
Session 3: Financial Management, Business Planning, Leadership
12:30 Concluding Remarks
Speakers:
Moderator: Prof. Dr. Jörg K. Menzer, Co-Chair European Regional Forum/IBA,Partner at Noerr
Special guest: Călin-Andrei Zamfirescu, Honorary President of the National Union of Romanian Bars & Head of the Romanian Delega-tion before CCBE
Claudio Doria Tölle, Vice-Chair European Regional Forum/IBA, Partner at Garrigues
Patricia Gannon, Senior Vice-Chair European Regional Forum/IBA, Partner at Karanovic & Nikolic
David O'Donnell, Programme Officer European Regional Forum/IBA, Partner at Mason Hayes & Curran
Katia Gauzès, Website & Newsletter Officer European Regional Forum/IBA, Partner at Arendt & Medernach
Cătălin Băiculescu, Partner at Țuca Zbârcea & Asociații
Bryan W. Jardine, Partner at Wolf Theiss
Claudiu Munteanu-Jipescu, Partner at Dentons
Cosmin Vasile, Partner at Zamfirescu Racoți & Partners