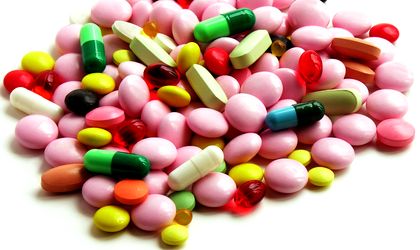 The International Advertising Association (IAA) Romania has issued an official position concerning the bill that imposes a ban on advertising in the case of drugs without prescription and medical treatment running on on TV and radio outlets adopted by the Romanian Senate, labeling it as "yet another unnecessary interference of the state in the modus operandi of industries with private capital and important investments in Romania, which will have significant negative economic consequences, without bringing any benefits to Romanians."
IAA Romania asks the Romanian president not to let this law pass and send it back to Parliament to be re-examined, claiming that limiting the access to information on media outlets is against the mission of Parliament to watch over the citizen's interests and against free speech.
According to IAA, this measure is "unprecedented in Europe and comes against the EC directive 83/2001 that allows in European states the advertising of drugs for human consumption without a recipe and also excludes the possibility that member states introduce in their internal law such restrictions.
IAA's position is that the adopted law restricts without a clear reason the consumers' right to get informed regarding the offers available in pharmacies and medical treatments available without prescription, a right which is supported also by the governmental policies to grow public health, and at European level by Association of the European Self-Medication Industry.  The Association further says that there are no surveys that should indicate a trend for an exaggerated and unjustified consumption of drugs in Romania.
IAA warns that the implementation of this proposal will have a substantial negative impact on the advertising industry, given that in 2014, the total sum invested in media advertising for drugs without prescription and supplements was EUR 57.5 million (according to Kantar Media and IAA estimations), which represents approximately 19 percent of the total advertising market (estimated in total at EUR 313 million for 2014- according to the Media Fact Book- Initiative Media 2015).
The implementation of this legal proposal will have a devastating effect on a market where budgets shrank by 50 percent compared to 2009 and will also lead to the erosion of the investors' trust in the Romanian business environment.
This measure will also trigger a drop in the taxes which will also affect the state budget. Also, this will also have negative effects on the radio and TV stations, according to IAA.
The bill has also been contested by the UAPR (the Romanian Advertising Agencies' Union), which stated that the new legislative project that forbids ads for medication during TV and radio shows represents an unjustly limitation of the access to information.
Otilia Haraga