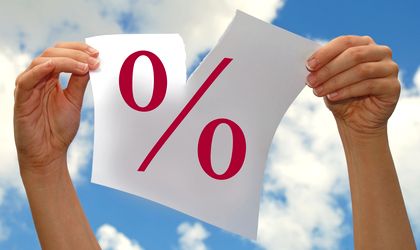 The International Advertising Association Romania (IAA), which represents over 120 companies, voiced its opposition against emergency ordinance OUG 25/2013, published by the government on April 12, demanding that it is modified in a way that will allow the advertising beneficiaries to choose if they wish to work directly with the broadcaster or via an agency.
IAA, together with the Union of Advertising Agencies in Romania, stated their opposition towards OUG 25, along with the proposed modifications to the text in front of the Chamber of Deputies on April 22, 2013, but to no effect. The Chamber of Deputies adopted, with 221 votes for, 61 against and 8 abstentions, the (emergency ordinance) OUG 25/2013, which alters the audio-visual law. The bill will next be debated in the Senate.
Dan Nica, the minister of communications, is also a supporter of the OUG 25.
"This emergency ordinance published without grounds brings severe prejudice to the marketing and communication industry in Romania, representing an unprecedented action via the brutal and unconstructive intervention of the state in an entirely private business field. The current stipulations of emergency ordinance 25 which are totally unfunctional and anti-concurrential makes all categories of players in the advertising market lose," states IAA in its official position.
The Association urges the parliament to adopt the proposed modifications which it says would insure advertising clients the constitutional right to decide freely on its contractual partners, keeping the freedom to sign contracts for acquiring TV advertising space directly or via an intermediary, while observing the stipulations regarding financial transparency.
More exactly, the proposed modification to OUG 25 states that advertising space be paid either directly by the client (the final beneficiary of TV advertising) to the broadcaster or via intermediaries (the agencies), based on the invoice issued by the broadcaster to the client or to the intermediary delegated by the client. Any exception or tariff advantage, irrespective of its nature, granted by the broadcaster, should be mentioned on the invoice issued on behalf of every client.
The American Chamber of Commerce also opposes the emergency ordinance: "The negative effects of this ordinance on the advertising market creates a dangerous precedent for all the other economic sectors and the law that was adopted represents an abusive intervention of the state in private commercial relations,"says Radu Florescu, CEO Saatchi&Saatchi and vice-president AmCham Romania."In the absence of justifying the emergency character of OUG 25/2013, which modifies a commercial practice that has existed in Romania for many years, as well as in other countries in the world, we believe this law breaks fundamental rights and liberties such as the freedom of trade and loyal competition," says AmCham.
Otilia Haraga