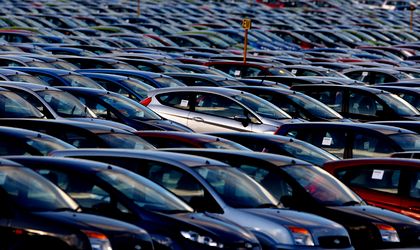 Romanians seemed to get a taste for hybrid and electric vehicles in 2015, with "green" car sales registering a strong upward direction throughout the year. According to data released by the Automotive Manufacturers and Importers Association (APIA), during the first 11 months of the year sales for such cars went up 125 percent year on year. Of the 463 hybrid and electric cars sold, 28 were fully electric.
Diesel is still leading the automotive market, with a share of 53.1 percent, but it has been registering constant drops since the beginning of the year (in January, diesel motors held 67.4 percent of the market). Year on year values are also lower, with numbers during January-November 2014 showing a 55.7 percent share of the market for diesel motors.
Romanians have started to buy more locally, as car sales of Romanian production went up by 23.6 percent y-o-y and held the largest share of sales, at 32.2 percent. Imported vehicles also registered an increase in sales, but a smaller one, of 13.9 percent. Main import markets were Germany (19.2), the Czech Republic (10 percent), Spain (8.1 percent) and France(7.5 percent).
Dacia took the sales lead during the first nine months of the year, 34.5 percent of buyers (30,842) choosing this brand, followed by Volkswagen with 10.1 percent (9,077), Skoda (9.1 percent, 8,146 units), Ford (6.2 percent, 5,550 units), Renault (6.2 percent, 5,512 units) and Opel (3.7 percent, 3,282 units).
Dacia was also at the top of exports, with Dacia Duster taking the lead (150,762 units, dropping 1 percent y-o-y), followed by Dacia Logan (52,050 units, down 16.4 percent) and Dacia Sandero(48,134 units, up 32 percent).
Natalia Martian