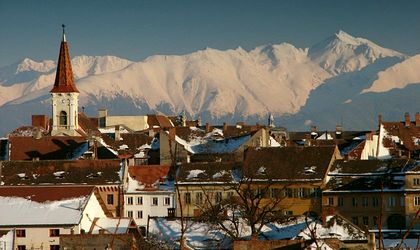 Sibiu made it on the list of charming European cities that Huffington Post recommends for American tourists that need motivation to travel abroad.
"They may range in size from the super tiny (Eze) to the bigger (Sibiu) but they all have their charm in common", Huffington Post writes for the article called "The Most Charming Towns In Europe You'll Want To Visit ASAP".
Sibiu made it on the list for being a town of historical value, where traffic is not an issue given that the center is closed off to anything but pedestrians.
"This pedestrian-friendly town has an upper level full of historic spots and lower level complete with homes on cobblestone streets. No wonder it was a European Capital of Cultural in 2007", Huffington Post writes.
Together with Sibiu, on the list of charming cities in Europe recommended by the American site are: Bibury, considered the 'most beautiful city' in the UK, Giethoorn, which is called ' The Netherland Venice' Eguisheim in France, Bruges in Belgium, Colmar in France, Gruyers in Switzerland, Alberobello in Italy and Cesky Krumlov in the Czech Republic.
Sibiu is now one of Romania's best known travel destinations, boasting numerous sights and a rich cultural scene. After it was designated European Capital of Culture in 2007, the city made good use of the resulting EUR 50 million available and the opportunity to promote itself in Europe and at home. This gave momentum not only to local tourism but the entire local economy.
The town and the county are the focus of Business Review's Local Investment Guide. Read the full supplement here or one of the following articles:
BR launches Local Investment Guide. First on the list: Sibiu
BR talks to Sibiu's leaders: Mayor Klaus Iohannis and Ioan Cindrea, president of Sibiu County Council, give us their insights into the city's future
Tourism paves the way for business in Sibiu
Authorities get wires crossed over infrastructure projects for Sibiu