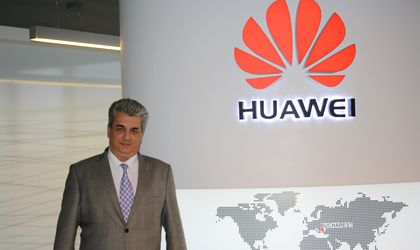 Chinese equipment provider Huawei announced plans to massively expand its headcount in Romania over the next years.
Huawei currently has 650 employees in Romania, which includes also 100 Chinese specialists working in the R&D division. There are currently no Romanian engineers working in the R&D division.
Approximately 380 people are based in the Global Service Center (GSC) located in Bucharest, which spans on two floors in the Lakeview building in the northern part of the capital.
Huawei plans to rent additional space to host more personnel, after which the headcount of GSC will go to about 600.
According to Victor Stan (in picture), Director of Huawei Global Services Center Romania, Huawei signed new contracts with  Orange Romania, via France Telecom, and is currently in negotiations for signing a contract with 2K Telecom.
Huawei's Global Service Center was opened in February 2012, following an investment of EUR 6 million.
The company estimates a turnover in excess of EUR 84 million for 2012, slightly over the turnover it registered in 2011.
Huawei will apply in February for a state aid framework to benefit from funds which should finance its personnel costs for the next three years.
 Otilia Haraga