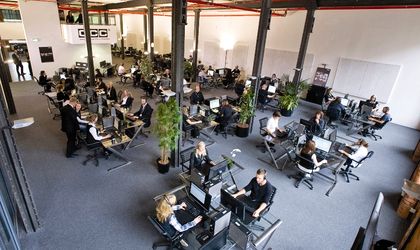 "HR tools!" will take place in Bucharest on 16 April 2014, and the main topic of discussion will be the tools that Human Resource specialists have at their disposal to achieve better performance.
The event will take place at Hotel Marshal Garden (Calea Dorobantilor, 50B), starting with 6.30 pm, and has a 25 RON registration fee.
Guests:
Madalina Balan, Managing Partner Hart Consulting
Gabriel Chicioreanu, president of 4CAREER
Marius Panuta, president of THE ROMANIAN RECRUITERS'
EVENT AGENDA
6:30 P.M. to 6:50 P.M.
Participant registration & coffee.
6:50 P.M. to 7:00 P.M.
Event starts.
ASSOCIATION
7:00 P.M. to 7:40 P.M. – " HR Tools " Speaker: Bogdan Comanescu – General Manager to
Accelerate Business Strategy;
7:40 P.M. to 8:00 P.M. – Business Networking;
8:00 P.M. to 8:40 P.M. – " HR Tools " Speaker: Madalina Balan – Managing Partner at Hart
Consulting;
8:40 P.M. to 9:00 P.M. – Questions and answers session , final conclusions, Raffle.
You can register at: contact [at]recrutori.com or office[at]4career.ro