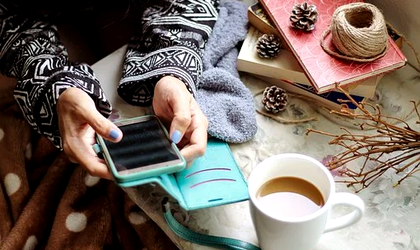 Betting on-the-go is gaining widespread recognition because it is convenient and efficient. With the right app on your mobile device, you will have access to the latest odds from your chosen bookmaker. You can also use your app to place bets, access your account, check results, and withdraw your winnings. Using a mobile betting app is usually faster than the bookmarker's betting website. However, before you download an app to your device, you should know its level of security. On that note, read on to learn how to use these betting apps safely. 
Verify Legality 
Betting is regulated in different countries, and the same applies to the use of different apps. Not all online gambling sites operate in every country under the proper licensing and local gambling laws according to the region's jurisdiction. You would not want to download an app only to later discover that you cannot use it due to restrictions in your country. Always check if the app is legal in your area so that you can safely use it without legal repercussions. 
Get the Best Apps
There are different types of apps available on the betting market, and mobile-optimized versions are designed to give you a wonderful experience in gambling. Before downloading an app, you should research the best apps for mobile betting to check whether they are compatible with your device. There are different types of mobile operating systems for Windows phones, Android, and IOS. This is why you might not be able to use the same app on all types of mobile phones. You need to access legitimate reviews of different betting apps to gain insight into their compatibility with many phones as well as establish how they function. 
Choose the Right Mobile Betting App
Gamblers have unique needs, and they bet in different ways to satisfy their interests. Likewise, there are also several sports betting apps for specific games like soccer, poker, bingo, horse racing, slots, and casino. You should download an app that suits your needs. The apps for different games come with various features that differentiate them from other systems. It is a good idea to get more details about the app before you use it to make sure that it suits your gaming needs. You need to understand the different games and slots offered by the operator so that you can decide on the right app for you. 
Opt for Reliable Apps 
Betting apps should be designed in such a way that they are fast, simple, user friendly, and help you enjoy your gambling experience. A simple and reliable app should allow you to log in quickly to find your odds and place your bets. Apps that come with complicated designs may not suit the interests of new gamblers who might not be used to their performance. To check the reliability of a sports betting app, you need to consider the following:
Is the app easy to use?
Does the app give proper updates?
Is the app fast when live streaming?
Is the app reliable for cash out?
Reliable apps are compatible with a variety of devices, and they are usually tested for loading speed and responsiveness to different payment platforms. It is wise to read a variety of reviews about the apps you have in mind so that you understand their features and functions. 
Check Payment Options
When you download your sports betting app, you are ready to place your first bet, but you need to check the payment options offered. Various betting apps allow you to make deposits or withdraw your winnings but different payment options are commonly used by various providers like credit and debit cards, bank transfer, PayPal, Neteller, and Skrill. If your preferred app offers other payment options, you need to verify their safety before you part with your hard-earned money. Other payment methods may not be available for newcomers, and the gamblers might not be able to make withdrawals using other options. 
Access Customer Support
When you choose an app, you should make sure that you also have access to help and support services. New online gamblers may not be used to the app, so they might need assistance that should be readily available. There are different methods that clients can use to contact the support and services team including calls, email, or live chat. To stay on the safe side, you should also check the availability of the support team which should normally provide services 24/7. A reliable gambling site offers instant responses to the clients given that the industry is highly competitive.  
Review App Safety and Security
You must choose a betting company that you trust so that you can safely use your app without the fear of losing money or having your confidential details at risk. There are countless online gaming operators to choose from, and it is your responsibility to check if the service provider is licensed to operate. You also need to check the reputation of the operator and license details of the betting apps. If you wish, you can bet with overseas companies as long as you trust them. When you review a betting app, try to get other pertinent details like previous breaches or other penalties that were imposed by regulators. More importantly, the operators have to ensure that all clients gamble responsibly, and they should also provide information about the dangers of gambling. 
Sports betting is a common form of entertainment and can also help you earn some income if you are an ardent gambler. New technology is constantly improving, and different betting apps can make a gambler's life easier. With the right app, there are many things that you can do like placing bets, checking results, and withdrawing your funds. Mobile betting apps are fast and convenient, but you need to know how you can use them safely to avoid losing money or have your confidential information at risk of being stolen. All things considered, your choice is a matter of personal preference, so do your research carefully.