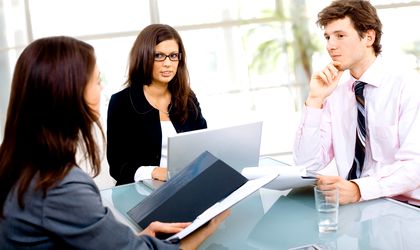 No one can expect the leader of an SME to have first-class management knowledge and skills. They are often not yet in the league of career multinational executives. The difficulty for an SME leader is that he or she needs to be a strategist, financial manager, marketer, people developer and fast implementer combined.
So, in such a context, what more can leaders of SMEs do to succeed? "I believe that there are two things an SME leader should do for his or her development. The first is to set out to learn continuously – but not just learn from experience. He or she needs to invest time and money in training and study. The idea is to learn-apply and learn-apply all the time. The second thing is to find a mentor. Doing business now and in the next few years is harder than before and a mentor can help anticipate and overcome some of the hurdles," says Diana Maria Voicu, senior consultant and trainer at MMM Consulting Intl.
Voicu says there are six steps to develop an SME leader:
Find a mentor. This should be someone who has grown at least one business further than your current stage. Keep up the habit of talking to your mentor, asking questions and exploring his or her business.
Develop your skills and knowledge. You can do this through a cocktail of short courses that will cover your business priorities: strategy, finance (especially cash flow management), marketing and customer service, trust-building and people development.
Double-check your company payroll/staff. You should be working only with dedicated, committed people who have a personal chemistry with you.
Networking. This should be done for business development and potential customers, expertise and experts. Surround yourself with good professionals in your field, in legal, banking and marketing. You might not be able to afford a consultant, but a lot of people from your network could provide valuable insights and advice.
Look for people in your organization that you trust and bounce your ideas off them. Find someone who fully shares your vision and is ready to take on the responsibility.
Build alliances and partnerships that will not only enable you to reach your markets in a more effective way, but will also help you learn faster about customers, trends and successful business practices.
As Voicu says, there are also pitfalls that an SME leader should avoid. One of them is that once the first ideas have been successfully implemented, there is little strategic direction. There are also situations when the leader comes up with new business development ideas while he or she is also responsible for their coordination and implementation. Plus, there may be times when there is no clear idea about what customers are saying or thinking about the business. "SMEs need to be much more flexible with customers: get to know them better, fight to constantly add value to their products and services, maintain close relations and go beyond customer satisfaction, into the realms of delight," advises Voicu.
Anda Sebesi