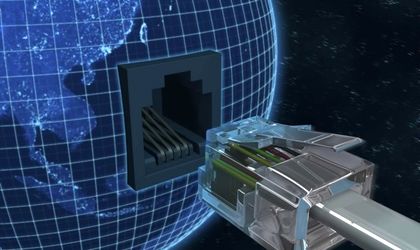 Chief representatives of telecom operators in Romania announced the amount of investment and the main directions in which they will focus over the next year during the ZF Digital event.
Nikolai Beckers, CEO Romtelecom and Cosmote Romania
"Romtelecom and Cosmote will invest between EUR 170 million- EUR 180 million across all sectors," said Nikolai Beckers. The direction of investment will be 4G on the mobile side and a substantial roll-out of FTTH on the fixed side. "We want to be an integrated operator. We should look at a combined and holistic view in providing telecom and entertainment service to our customers," said Beckers.
   Jean-Francois Fallacher, CEO Orange Romania
Orange will invest approximately EUR 120 million next year. "Next year is very important for us. First of all, we will give back to the state a piece of our 900 MHz network, which will have a major impact on our business. We have already refreshed our rural network and now we will proceed to refresh our urban network. We are covering Bucharest with 4G and we want to expand it into more cities. A new direction of investment will be training our Orange colleagues, "said Fallacher.
About the rumored acquisition of GSP TV and the online portal Antena Play, Fallacher only commented: "If there are opportunities, we are always open."
  Severina Pascu, CEO of UPC Romania and Hungary
UPC invests annually approximately EUR 30 million in infrastructure projects for its TV, internet and telephony services in Romania. Next year UPC will focus on increasing the capabilities of its network, which now can support download speeds of 1 Gbps. "When consumers get to that point, we will provide this speed," said Pascu. The second strategic target for UPC is to focus on increasing customer experience.
   Till Streichert, Chief Financial Officer, Vodafone Romania:
Vodafone will be investing around EUR 100 million next year, into growing data speeds and network coverage. Vodafone will continue with its plans to expand 4G coverage. "Our plans to accelerate 4G rollout depend on the environment and investment climate we have here," said Streichert. The company is also working on a mobile payment service that should be launched next year.