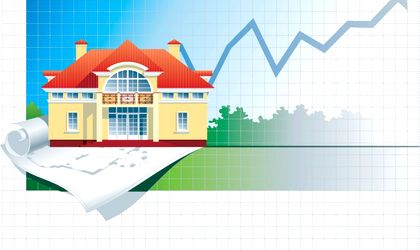 The cheapest studio put up for sale at the National Real Estate Fair (TNI), which runs until Sunday at the Palace of Parliament, costs EUR 19,500, VAT included, being located in Berceni, and the most expensive housing, a three-room apartment near Foisorul de Foc, is priced EUR 240,140.
The studio, which is part of the Kristal Residence assembly, located in the Dimitrie Leonida subway station area in Berceni neighborhood, has an area of ​​25 sqm.
The most expensive apartment put up for sale has ​​120 square meters and a terrace of 150 square meters.
At the 21th edition of TNI participate 118 companies with a portfolio of 24,000 new and old housing, but also commercial spaces, land in Bucharest, Ilfov, Prahova Valley or at the seaside.
The most expensive tourist complex put on sale costs EUR 4.2 million and is located in the Trei Brazi area in Predeal. The property has a building of 3,064 sqm and a land of ​​1,795 sqm.
At the exhibition are present also ecological real estate developers and representatives of the Romanian Green Building Council (RoGBC) who will provide advice on how to build a "green house".
In Romania there are currently over 4,000 houses certified as green houses and 25 residential project developers are in the process of getting their certification.
Staff