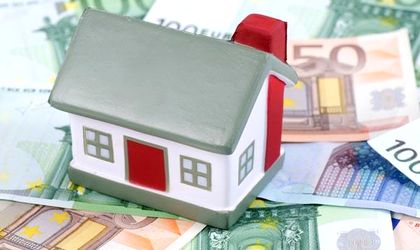 The number of building permits for residential buildings has dropped 1.7 percent on the year in January and February, to 3,760. The most affected areas were  Muntenia-South, North-East, South-West Oltenia and Center, according to data released by the National Institute of Statistics on Friday.
At the opposite end of the spectrum, the following regions recorded growth in the number of housing permits: West (+63 permits), Bucharest-Ilfov (+54), South-East (+24) and North-West (+15).
February saw 2,187 permits being released for residential buildings, out of which 64.9 percent for the rural area.
"The regional distribution highlights the growth of permits released for residential buildings in all the development regions. The most significant increases were recorded in North-East (+121 permits), Muntenia-South (+101), West (+94), Center (+87) and Bucharest-Ilfov (+82)" according to the press release.
Compared to February 2013, we can notice an increase in permits for West (+55), South-East (+34), Bucharest-Ilfov (+17), Center (+12) and North West (+8). Decreases were recorded in South-West Oltenia (-43), Muntenia-South (-16) and North-East (-10).