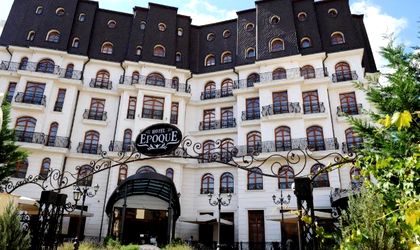 Hotel Epoque in Bucharest expects an increase of 8 percent in turnover for 2016, and a 30 percent increase on the food and beverages (F&B) segment and 20 percent on the Events segment, with budgeted revenues being of EUR 2.4 million, according to a company press release.
In 2015, the hotel saw an 11 percent increase in turnover, reporting revenues of approximately EUR 2.24 million, compared to EUR 2 million in 2014, "performance due to the positive evolution of accommodation options and the development of the F&B segment." Also over 2015, the F&B segment exceeded the initial budgeted projections for the year "and doubled its number of customers, achieving incomes representing 36 percent of the total turnover," says the press release. As for the business segment, 58 percent of income came from the L'Atelier – l'art culinaire gourmet restaurant and 42 percent from MICE (meetings, incentives, conferences, and exhibitions).
For 2016, the hotel plans on "establishing the restaurant L'Atelier as a destination in itself for culinary art lovers and in positioning Epoque Events Gallery among the top choices for premium events in Bucharest," said Diana Popescu, owner and CEO Epoque.
Andreea Tint