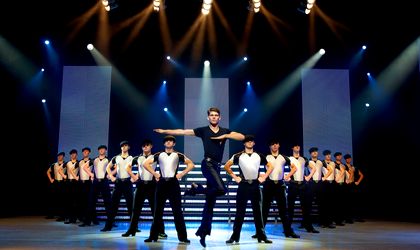 Have you decided what's worth penciling in your 2014 diary yet? BR shares the lowdown on the concerts, dance and shows not to be missed.
By Oana Vasiliu
Saint Petersburg Ballet on Ice – Swan Lake
January 18, Sala Palatului
Since 1995 the Saint Petersburg Ballet on Ice has been performing on the stages of various opera theaters. The company is set to return to Romania, to present one of the most famous ballets, Tchaikovsky's SwanLake.
Dulce Pontes
February 9, Sala Palatului
Dulce Pontes is usually defined as a world music artist, whose songs contributed to the 1990s revival of the Portuguese urban folk genre called fado. Considered the successor of Amalia Rodrigues, Dulce Pontes has collaborated with José Carreras, Cesária Évora and Andrea Bocelli, but her most notable alliance was probably with the Italian composer Ennio Morricone: in 2003 their Focus album earned a Golden Disk within just 20 days of its launch.
Please register to read the rest of this article and other BR Exclusive materials.
[restrict]
LEDApple
February 15, Turbohalle
For fans of K-pop, the Korean music genre, or those keen to sample it, the LEDApple concert is the place to be. In what is probably a premiere in Romania, a new category of tickets is available for this concert, for parents accompanying their underage children.
Deep Purple
February 20, Sala Palatului
Legendary British rock band Deep Purple will come back to Romania next year, bringing a show likely to feature their best loved hits. The group was formed in 1968, and is considered to have pioneered the heavy metal genre, along with Led Zeppelin and Black Sabbath.
Deep Purple were listed in the 1975 Guinness Book of World Records as "the globe's loudest band" for a 1972 concert at London's Rainbow Theatre, and have sold over 100 million albums worldwide, including 17.5 million in the US.
Lord of Dance (in picture)
March 14, Sala Palatului
The Irish troupe will be accompanied by their iconic dancer and choreographer Michael Flatley, the creator of the phenomenon, in a brand new show with fantasy characters, where good and bad will be interpreted through dance steps.
Hiromi
March 25, Sala Radio
Pianist and composer Hiromi Uehara, whose passionate and incendiary keyboard work has been a shining light on the jazz landscape since her 2003 debut, believes that the voice that never speaks can sometimes be the most powerful of all. Her newest release, a nine-song trio recording simply titled Voice, expresses a range of human emotions without the aid of a single lyric. A Bucharest audience will be introduced to it this spring.
Sibiu International Theatre Festival

June 6-15, Sibiu
19 years ago, an initiative group led by Constantin Chiriac, actor of the "Radu Stanca" Theatre of Sibiu, decided to restore the lost glory of the city by organizing a theatre festival. In his action, he was supported by personalities of the Romanian culture (Nicolae Manolescu, Marina Constantinescu, Cristina Dumitrescu), by theatre personalities from Romania (Silviu Purcărete, Tompa Gábor, Victor Ioan Frunză ) and from abroad (Prof. Kenneth Campbell – Artistic Director at The "Blue Ridge" Theatre Festival, professor at the Virginia Commonwealth University, USA, Prof. Noel Witts – Director of Studies, De Montfort University, Leicester, G.B., and others).
oana.vasiliu@business-review.ro
[/restrict]