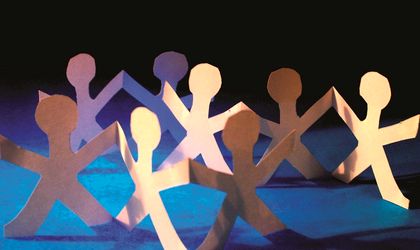 Approximately 5,000 Romanians complete studies abroad every year, with more than 85 percent of them studying in Europe, according to Unesco data. They then face the choice of whether to come home or not – and those that do, while armed with valuable skills, must grapple with realities on the local market.
By Otilia Haraga
"Recently, companies in Romania have started to feel acutely the lack of young people with potential, who fit the vacancies at their organizations. While two-three years ago, most complained that young people who undertook international studies come back with exaggerated expectations, over the past year the perception has changed a lot," Adriana Comaneci, managing partner at Reviro, tells BR.
Candidates with international experience have certain skills that are in high demand, such as openness to a new environment and international culture, critical thinking, the ability to adjust to new situations and flexibility, she explains.
At the moment, there are no reliable data on how many young people have actually returned to Romania after completing studies abroad, but the Reviro experience of the past year shows that approximately 60 percent grapple with the decision, Comaneci says, quoting the Unesco data.
"This is because many of them leave right after finishing high school or the first years of college, and they are not anchored in the business reality and the labor market in Romania, so the career opportunities they have in the country are not clear," she adds.
Dragos Gheban, managing partner at Catalyst Solutions, tells BR, "We advise those who come back to the country and are looking for a job to first of all familiarize themselves with the current situation on the labor market in Romania."
A survey carried out this year by the League of Romanian Students Abroad (LSRS), called Studying Abroad and Coming Back Home, revealed that the number of young people who want to remain abroad after finishing their studies has increased substantially.
The political climate in Romania seems to weigh heavily against coming back to Romania, along with high-level corruption, the non-representative political class, low-level corruption and modest salaries.
Youngsters choose to study abroad mainly for the courses available at international institutions. This supersedes other aspects such as the prestige of foreign universities, getting to know other cultures or the prospect of learning a foreign language.
Most are drawn to study abroad for reasons that have to do with the technical equipment, university environment, quality of the teaching staff, cultural environment and the quality of the classes. The fact that they can put into practice what they have learnt, flexible timetables, the social life, professional opportunities open to them after graduation and the system of evaluating knowledge also count a great deal.
Approximately 39 percent of the young people questioned for the survey in 2014 said they did not wish to return to Romania after finishing their studies or in the near future, while 32 percent were undecided.
The main thing that puts them off is the government and politics, which deterred 74 percent of respondents.
Other serious challenges that Romania is faced with are high-level corruption, cited by 73 percent of respondents, the non-representative political class (66 percent), petty corruption (54 percent) and low salaries (54 percent).
Coming back to Romania is still a viable option but it is becoming less and less attractive. Only 29 percent of respondents said they wanted to return home after the end of their studies or in the near future, according to the survey.
"In most cases, the reasons for returning are personal: idealism, patriotism, family. And then, from a strictly professional perspective, there are greater chances of moving up the ladder in Romania, even though salaries are much lower than elsewhere, at least in the beginning," executive search consultant George Butunoiu tells BR.
Gheban adds that from the point of view of the number and diversity of jobs, cities like Bucharest, Timisoara, Iasi and Cluj-Napoca are attractive, because 90 percent of the multinational companies in Romania are based here. Other cities such as Brasov, Sibiu, Ploiesti and Craiova should not be overlooked either, he says, because they have well-developed infrastructure and positive growth opportunities.
Salary expectations are moderate, according to the LSRS survey. Most of the respondents who came back accepted starting salaries between EUR 400 and EUR 1,000. Another 17 percent were on EUR 1,000, 11 percent earned EUR 500 and 12 percent were paid EUR 1,500 salary.
"I don't think anyone is overqualified after studying abroad, no matter what the job. The high demands are the main problem. I know of many companies that do not wish to meet such candidates in order to avoid useless headaches. Indeed, they are highly frustrated, and the related professional risks, for the employer, and not only, are just as high," says Butunoiu.
He adds that the difference between what graduates would make in other countries and what they earn in Romania can be significant, depending on the university they have attended.
This view is confirmed by a survey carried out by the Pro Diaspora Institute in Romania in March, which found that companies are reluctant to hire young people who have graduated abroad, because they fear very high financial demands. And young graduates who want to work in state structures, especially faculties or research institutes, must face the corruption and reticence of those who make the decisions, says the survey.
"Employers fear two things when recruiting people who have studied abroad: the candidates' high expectations regarding their responsibilities, and their maladjustment to the current situation in Romania, which means they might decide to return to the country they studied in," says Gheban.
For those who do decide to come back, there are various options open.
"They can start a career in a multinational company – and there are enough trainee management or junior jobs that give them the opportunity of fast personal and professional growth. They can pursue to a career in the NGO field which has grown in recent years in Romania and still has a lot of room on the market. We also encourage them to become entrepreneurs, even though this is one of the most difficult and challenging options," says Comaneci.
The most frequent needs youngsters have upon returning to Romania are related to access to the labor market. Respondents to the LSRS survey cited the complete recognition of diplomas (in 67 percent of cases), special internships, fellowship & traineeship programs (62 percent), online recruitment procedures (40 percent) and career fairs (33 percent).