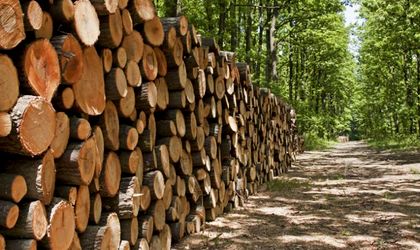 Holzindustrie Schweighofer announced it has opened a new timber factory in Reci, Covasna county, after two years and a EUR 150 million investment.
According to company representatives, the project spreading over 70 hectares will create 650 jobs directly in the factory and another 2,000 in the region. It currently employs 300.
With a capacity of 800,000 cubic meters annually, the factory will process forests in Romania, Poland, Hungary, Austria, Croatia, Slovenia and others. This is the third factory the company has opened in Romania, beside the ones in Sebes and Radauti. It also operates a factory for glued solid wood panels in Siret and a panel factory in Comanesti.
According to the company, it employs over 3,000 people across its units and the investments it has made to this point reach EUR 778 million.
The company had recently announced a victory in a trial started by Greenpeace, which had requested the annulment of the integrated environmental authorization for the plant at Reci.
"Winning this trial is a clear indication that the allegations brought by Greenpeace and other environmental organizations to Holzindustrie Schweighofer are false, have no basis in reality. We respect their concern about the possible illegality in the industry, but we will not accept to become a scapegoat of the problems associated with this sector. We created a clean work context, with no environmental impact, we require certain work standards of our suppliers and accept collaboration only under fully legal conditions. Logging is necessary, the authorities are governing the conditions of such exploitation and Holzindustrie Schweighofer is a company that meets all these conditions nationally and internationally, through international certifications PEFC and FSC, which are voluntary," said Dan Banacu, Holzindustrie Schweighofer Baco general director.
However, not only environmental organizations have claimed that Holzindustrie Schweighofer are not fully legal. In July, the Ministry of Environment, Water and Forests operated checks at the two factories in Sebes and Radauti and announced it has suspicions concerning several operators who provided timber resulting from illegal logging. Because the case was forwarded to the Prosecutor's Office High Court of Cassation and Justice, the ministry representative could not give more details about it. No resolution has yet come to the case.
Natalia Martian