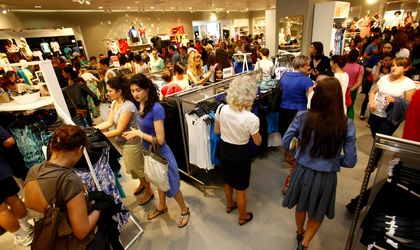 Swedish global fashion retailer H&M launches this February a global recycling program which lets customers turn in old clothes for vouchers which can be used to purchase new ones, the retailer has announced.
The program will be available in selected stores in all the 48 markets where the retailer is present, including Romania.
"Any pieces of clothing, from any brand and in any condition are accepted. In return, the customer will receive a voucher for each bag brought," announced the retailer.
The collected clothes are then handled by the retailer's partner, I:Collect, which provides the infrastructure in which consumer goods are repeatedly reprocessed and made available for new use.
According to the company, tonnes of textiles are thrown out each year, out of which as much as 95 percent can be either re-worn, reused or recycled, thus reducing their environmental impact.
H&M has been present in Romania since 2011 and presently runs 22 stores locally.
Simona Bazavan