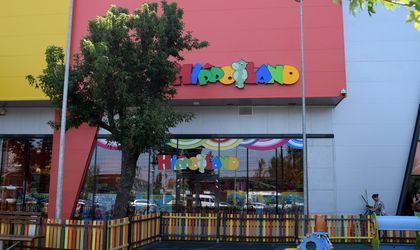 Hippoland, a retail chain in Bulgaria intended exclusively for baby and children products, expanded into Romania and opened its first store in Bucharest, inform company representatives.
The store, with an area of ​​over 1,400 square meters, is located on the ground floor of the Auchan commercial centre – Drumul Taberei, 25 Brasov Street. It is a franchise partnership project, involving an investment of over RON 3 million lei (about EUR 700,000).
According to company representatives, it is the largest store that specializes in items for babies and children in Bucharest, offering a wide variety of products for children from birth to the age of 10-12 years.
The grand opening is programmed to take place on August 1, and the store will hold special offers and gifts to mark the occasion, like discounts of 10 or 15 percent of the shopping value.
Hippoland is a Bulgarian store chain specializing in baby items, having a number of 24 stores in Bulgaria, with a total area of ​​20,000 sqm.
Natalia Martian