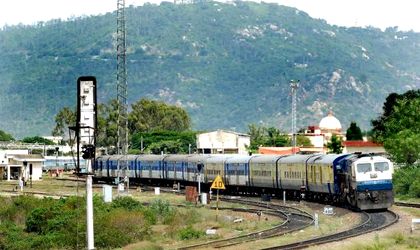 Romania is planning to build a high-speed railway using Chinese technology, as part of the cooperation plans being signed in Bucharest during the visit of the Chinese prime-minister Li Keqiang in the country, announces chinadaily.com.cn
The publication also mentions that the two prime-ministers "witnessed the signing of a number of memorandums under which the two countries "will work on nuclear reactors and power plant projects and facilitate shipments of pork and beef from Romania to China."
This is the first time in 19 years when a Chinese prime-minister comes to Romania. The prime-minister is accompanied by the heads of more than 200 major Chinese public and private companies, writes the Chinese publication.
"China is Romania's second-largest imports source outside the EU. Romania is a leading destination for China's investment in Central and Eastern Europe, with accumulated investment reaching USD 160 million," says chinadaily.com.cn
On Tuesday, the Chinese PM is attending the Economic and Commercial Forum China- Central and Eastern Europe taking place in Bucharest.