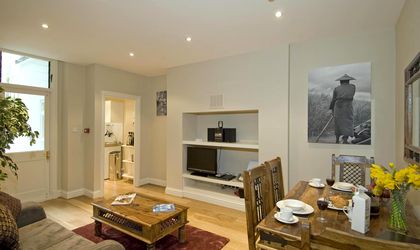 The number of high-end apartment blocks that have either been delivered or that are presently under construction in Bucharest has increased to 22 in the first nine months of this year compared to only 8 in the period 2012-2013, according to an analysis from HomeFinders.ro.
These projects are being developed in central neighborhoods such as Primaverii, Kiseleff – Aviatorilor, and Dorobanti. Out of the 22 apartment blocks, 11 are located in Primaverii which is also the most expensive in terms of prices – EUR 3,396/sqm. This drops to EUR 2,910/sqm in Dorobanti. By comparison, the average asking price for new apartments in Bucharest was EUR 1,178/sqm this August, according to data from Imobiliare.ro.
One particularity of this market segment is that it is dominated by rental transactions, so much so that some of these projects are being developed for this reason alone.
"The increasing number of high-end projects indicates that developers' have regained their confidence in the revival of the property market. However, the number of sales is low and this market segment is still dominated by rental transactions," said HomeFinders.ro representatives.
Only 50 apartments from projects built after the year 2000 were sold in these three neighborhoods of Bucharest between January and August this year, according to the same source.
Simona Bazavan