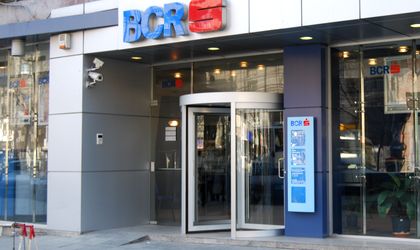 The High Court of Cassation and Justice (ICCJ) has determined there are no unfair terms in the variable interest credit contracts of the Romanian Commercial Bank (BCR), according to a press release by the bank, as quoted by hotnews.ro. The verdict is similar to six other previous decisions, representatives state.
The bank had been in a collective lawsuit with 120 of its clients, represented by Piperea si Asociatii law firm. The court established that "the terms of the contract are clear and express the real will of the parties who agreed upon the calculation of variable interest".
BCR representatives further stated that, although the ICCJ had determined that the clients engaged in the process should pay court costs, the bank "will not claim them and will extend to the clients commercial offers according to the current market in order to end amicably any dispute and reinforce a long-term relationship with them".
The bank is currently in another negotiation process with a group of 200 clients represented by the same bank.
BCR data shows that 160,000 of its clients have already benefited from commercial solutions provided by the bank to overcome financial difficulties, with 100,000 having refinanced their debts between 2010 and 2015. Some 30,000 of its clients received restructuring offers (extension of maturity, deferred payment, temporary reduction of instalments), while 30,000 were part of the "Drop your rate" program and benefited from a 20 percent drop in their instalments in the context of  an impossibility of adjusting borrowing costs due to the lower guarantee values and income decreases.
Natalia Martian