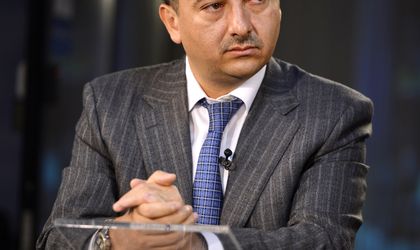 Hidroelectrica won in court when the Bucharest Courthouse rejected on Wednesday, March 16, 2016, two of the challenges through which Energy Holding and EFT AG asked for damages of RON 102,143,847.9 in total.
Energy Holding, one of the energy traders whose contracts were denounced by Euro Insol, asked at the beginning of the insolvency proceedings damages of RON 91,137,692.26 for the diminished quantity of energy delivered by Hidroelectrica between September 2011 – April 2012 due to the application of the contingency clause. Following the Wednesday decision, Energy Holding had to pay the trial costs, meaning RON 61,000 expert fees and RON 29,700 lawyer fees, according to the Hidroelectrica press release.
The Energy Holding contract led to a loss of over RON 1.4 billion for Hidroelectrica between 2006 – May 31, 2012. From the energy resulted after denouncing this contract, Hidroelectrica obtained extra revenues of RON 550 million between August 2012 – December 2015.
The Bucharest Courthouse also rejected the challenge of the Swiss trader EFT AG. The trader claimed that in 2011 Hidroelectrica didn't deliver the entire quantity of energy contracted, claim contradicted by the evidence brought forth, which showed that, "in fact, in 2011 Hidroelectrica delivered to EFT AG more than it had to according to the contract," says the Hidroelectrica press release.
Euro Insol and Hidroelectrica were represented by lawyers from Borza si Asociatii, and Stanescu, Milos, Dumitru si Asociatii, respectively. Energy Holding and EFT AG were represented by lawyers from Tuca Zbarcea si Asociatii.
The judicial adminitrator of the energy company is Remus Borza.
Andreea Tint