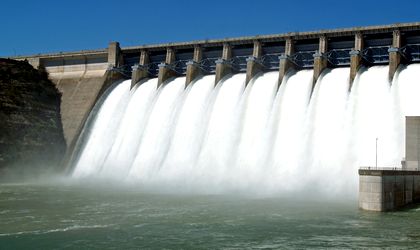 Hidroelectrica, the largest Romanian electricity producer, will open this December a hydroelectric power plant in Hunedoara following a EUR 58 million investment, the still insolvent state-owned company has announced.
The power plant is built on the Strei river and is presently 62 percent complete. It has a 12MW installed power capacity.
Overall, Hidroelectrica is planning to build up to seven hydroelectric power plants on the Strei river which would require an estimated investment of EUR 420 million.
Between 2012 and 2014 Hidroelectrica has invested over EUR 270 million in new power plants, according to company data.
For the period 2015-2020 the state company has an investment budget of over EUR 1.3 billion. Out of this, EUR 450 million will be used to complete investment projects that have already begun (Racovita, Bretea, Rastolita, Siriu-Surduc, Dumitra-Bumbesti) and EUR 305 million for technological upgrades of four high capacity power plants (Stejaru – 210MW, Vidraru – 220MW, Raul Mare Retezat – 335 MW and Mariselu – 220 MW). Another EUR 240 million will go into maintenance works and EUR 300 million will be invested in new renewable energy production capacities (wind, solar and biomass).
Hidroelectrica went into insolvency back in 2012 following a severe drought and several loss-making contracts which generated a combined loss of some USD 1.4 billion. After it underwent a restructuring process the company turned to profit and exited insolvency in 2013, but was forced back into insolvency the following year at the request of contract holders.
Simona Bazavan